From November 12, 2022, 8 SantaPocket cabinets will be officially started at Oriental Plaza apartment building in Tan Phu district, bringing the total number of SantaPocket cabinets in Ho Chi Minh City to 30. This is not only the successful start of SantaPocket's 2nd year of operation, but also the motivation for us to strive to develop the largest network of smart delivery cabinets in Ho Chi Minh City.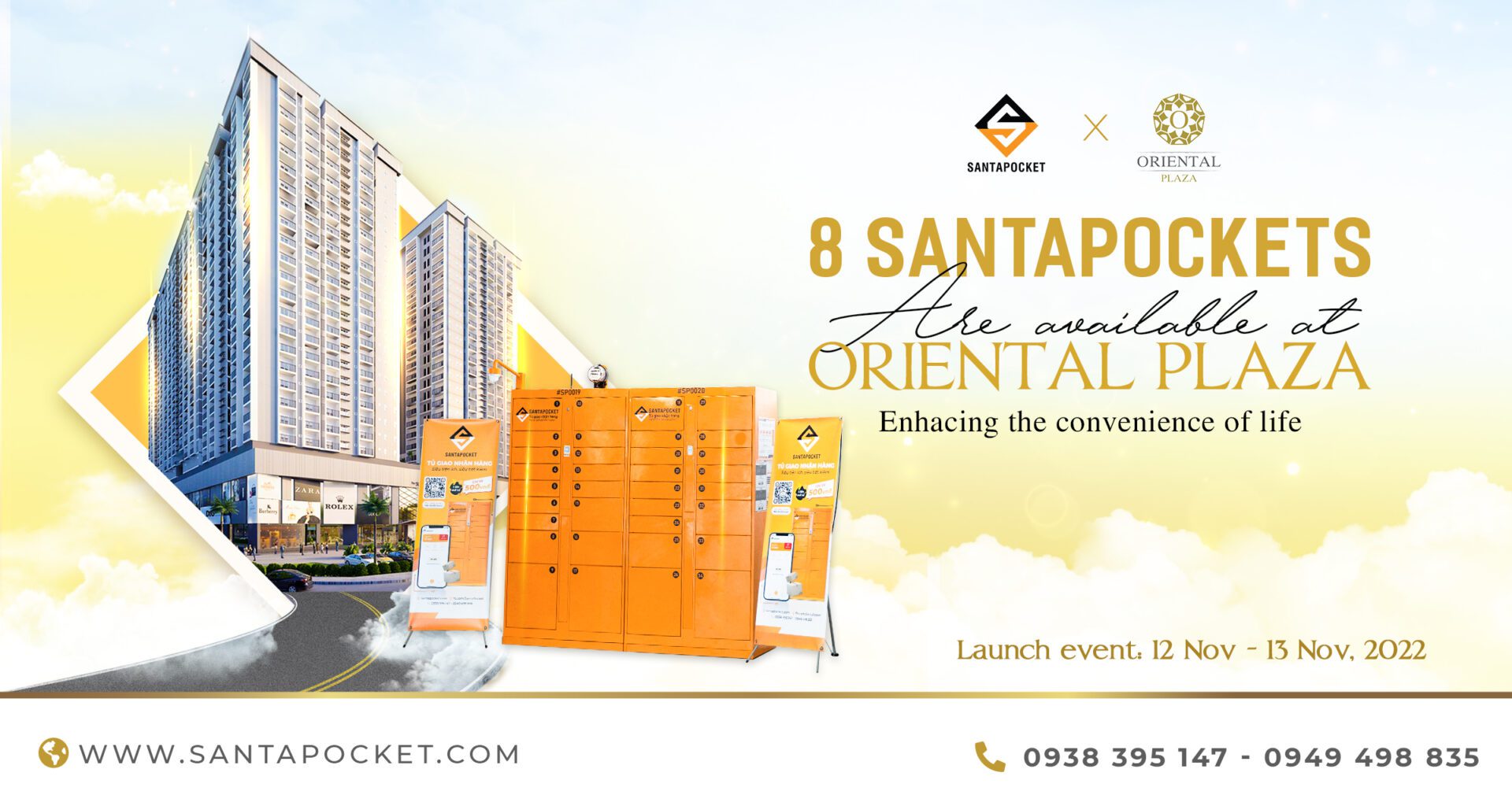 "Enhancing convenience" for residents
In apartment buildings, the number of residents shopping online and transporting packages is quite high. Understanding that, smart delivery cabinets will join Oriental Plaza to contribute to improving utility services for residents' lives.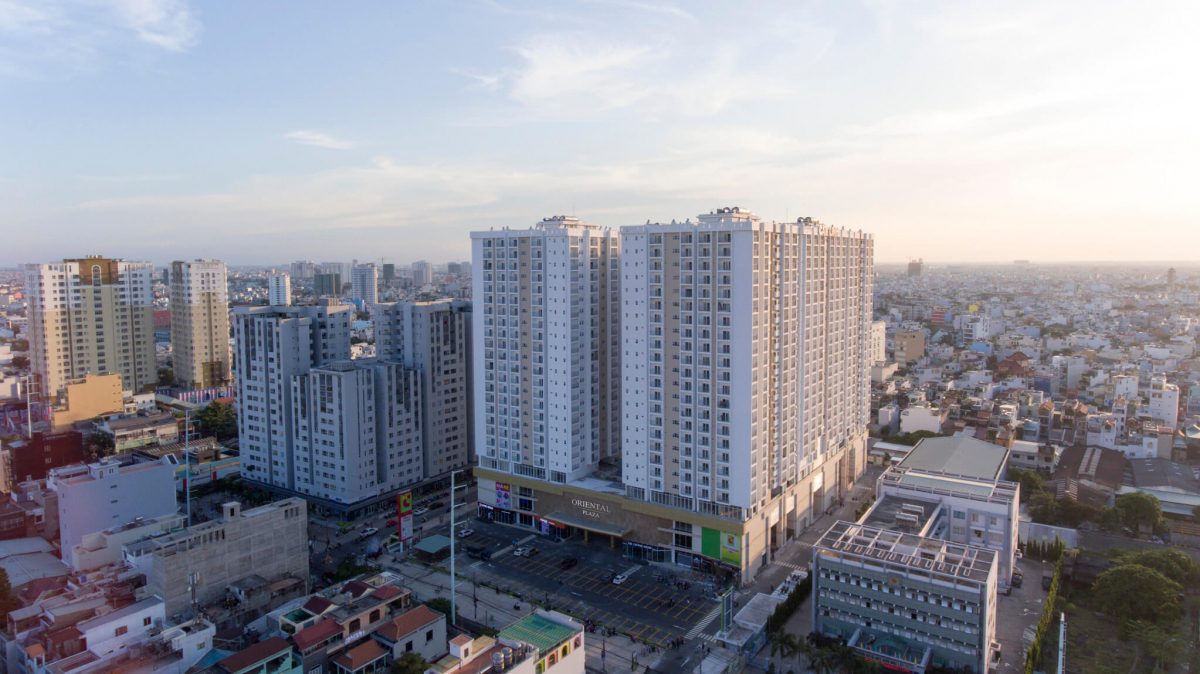 Oriental Plaza Apartment is located at the golden position 685 Au Co, Tan Thanh Ward, Tan Phu District, Ho Chi Minh City, the junction of the bordering area between Tan Binh and Tan Phu Districts. From Oriental Plaza Apartment, residents can easily move into the city center. In addition, the Oriental Plaza project is surrounded by entertainment centers, administrative and economic facilities, as important as hospitals, large schools, etc., bringing a prosperous life to residents here.
An inconvenience for people living in large apartments is the delivery problem. Because when they come down to receive the packages, it takes them about 5-10 minutes to move down the lobby. This not only causes the delivery person to have to wait for a long time, but also consumes the recipient's time.
Therefore, the SantaPocket cabinet was born as an effective delivery assistant to support residents and shippers. More proud when Santa becomes a companion with Oriental Plaza, having the opportunity to serve more than 2500 residents. SantaPocket helps residents not spend too much time and effort in delivering packages. Residents can be flexible, arrange a suitable time to pick up or deliver packages.
Launch event time
The event aims to help residents access new technology and know how to use cabinets. During the event, there will be counselors on duty at 4 Santa cabinets. You will support advice, instructions to download the application and how to use the cabinet for residents.
Details of the event are as follows:
Time: 8 am – 12 pm, 4 pm – 8 pm on November 12 and 13, 2022
Location: 685 Au Co, Tan Thanh Ward, District. Tan Phu, Ho Chi Minh City
In addition, SantaPocket also gives residents 2 MONTHS FREE USE applied at the cabinets of the apartment.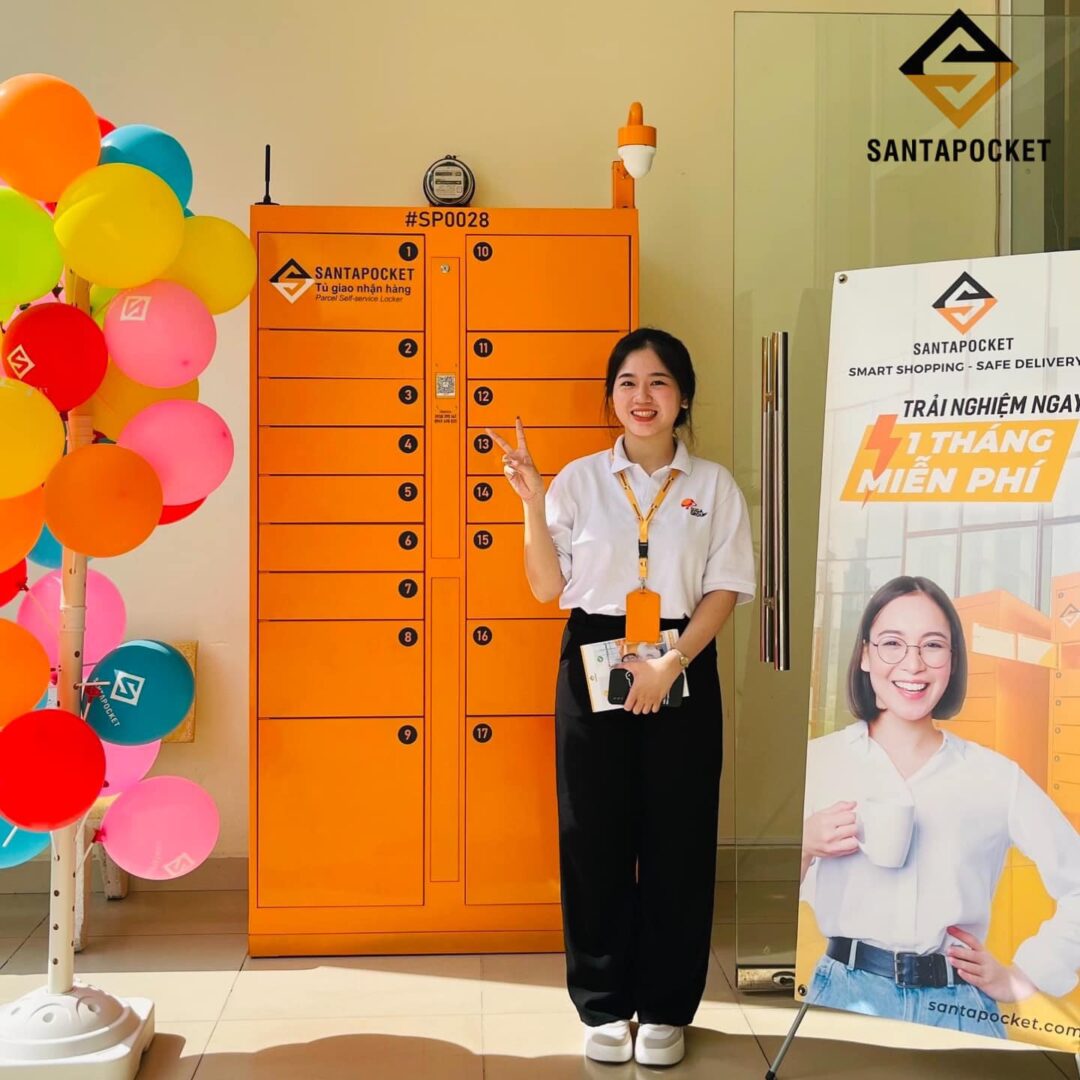 3 main features of SantaPocket to support residents
The SantaPocket smart delivery cabinet has 3 main features to meet the users' needs of Sending – Receiving – Renting cabinets:
Send
Anyone can use SantaPoket lockers to ship items including residents, shippers, etc. Because when residents want to send packages through the locker, they only need to do a few simple steps via smartphone. After these simple steps, residents were able to send packages without direct contact with the recipient.
*Advantages:
Don't spend a lot of time waiting for the recipient
Shipper completes orders even when residents are not at home
Avoid direct contact
Minimize loss or misplacement of packages in the apartment
Receive
When using smart delivery cabinets, residents can receive packages whenever they want, even when residents are away from home or busy with work. SantaPocket application will support reminding residents to come to the locker to receive goods within 24h, 48h, 72h. In addition, the cabinet also has the ability to protect the package to the recipient and control the recipient's information and delivery time.
*Advantages:
Flexible delivery time
Avoid direct contact
Minimize loss or misplacement of goods in the apartment
Have someone else receive it instead when applying the AUTHORIZATION feature
Rent
Cabinet rental feature is a method to help residents be proactive in storing personal belongings in case of absence from home, business trip or travel…
*Advantages
Suitable for residents who need to preserve personal belongings when away from home
Solve problems that arise in daily life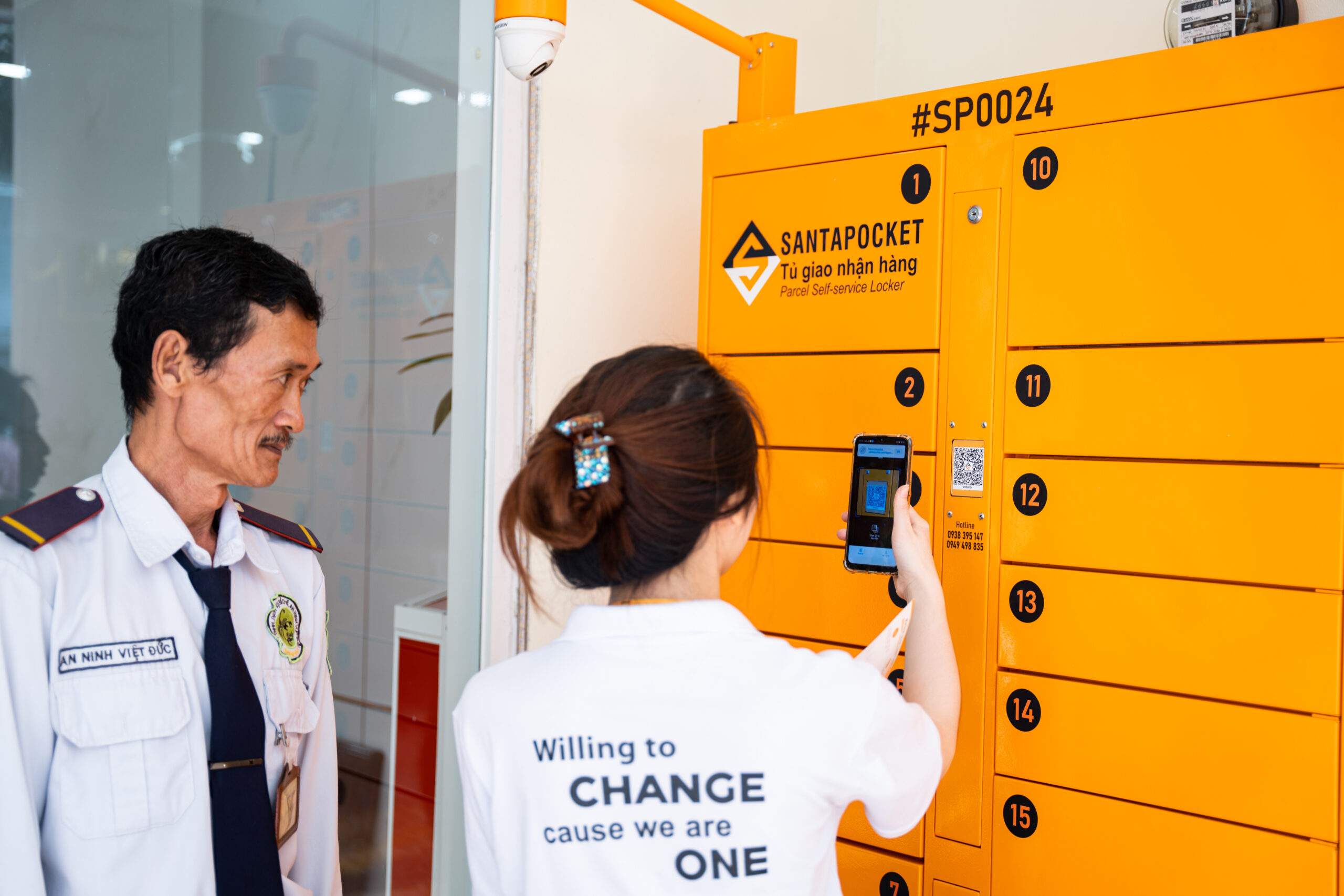 To learn more about SantaPocket and answer all information about cabinets. Please attend the launch event at Oriental Plaza this Saturday, Sunday!
All details related to the launch event
Please contact:
➢ Hotline 1 (Zalo) – 0938 395 147
➢ Hotline 2 (Zalo) – 0949 498 835