There are various smart lockers on the market currently, one of which is SantaPocket – The key product of SUGA & Combros company, launched in 2021! Smart Parcel Self-service Locker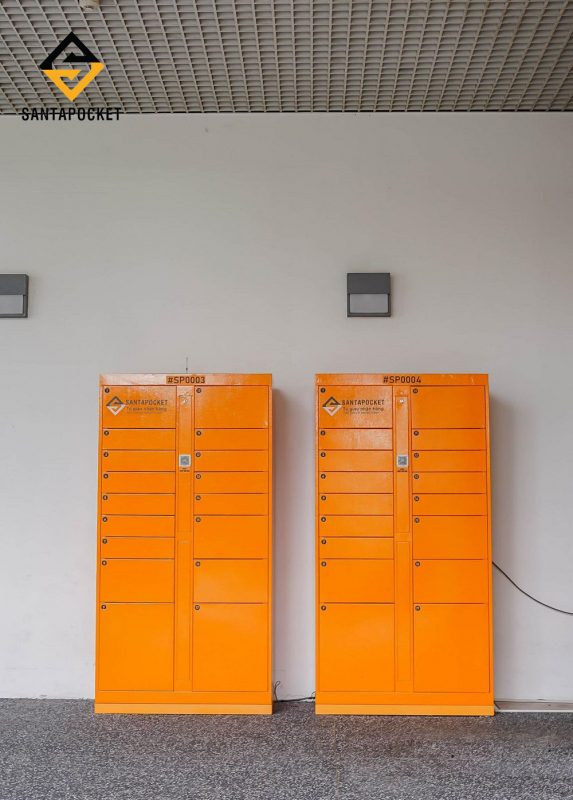 1. What is SantaPocket? The concept of the Smart Parcel Self-service Locker
Smart Parcel Self-service Locker, or Smartbox/Reception Box/Parcel Locker, is a means that helps Sellers/Shippers to send goods to their Customers/Recipients without contacting directly.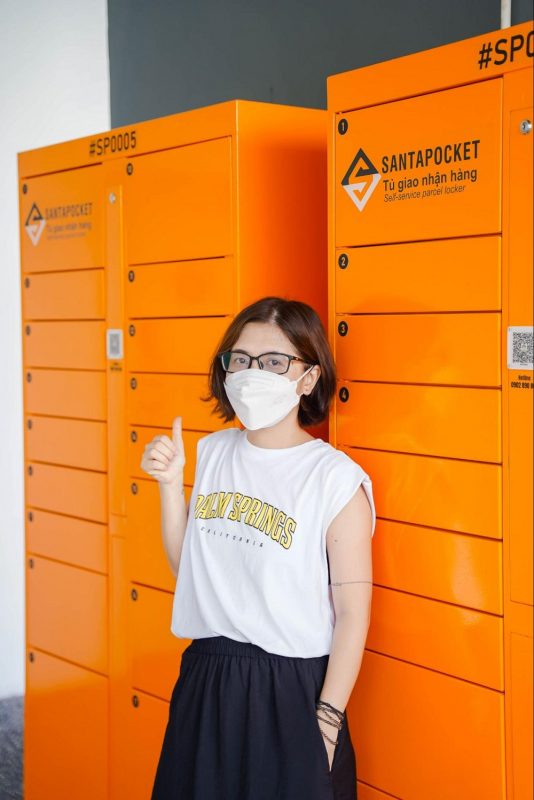 SantaPocket is the solution for smart freight forwarding through a locker. SantaPocket's operating system resembles a giant mailbox with multiple drawers of various sizes within; both the sender and the consignee are completely active in delivery via one mobile application.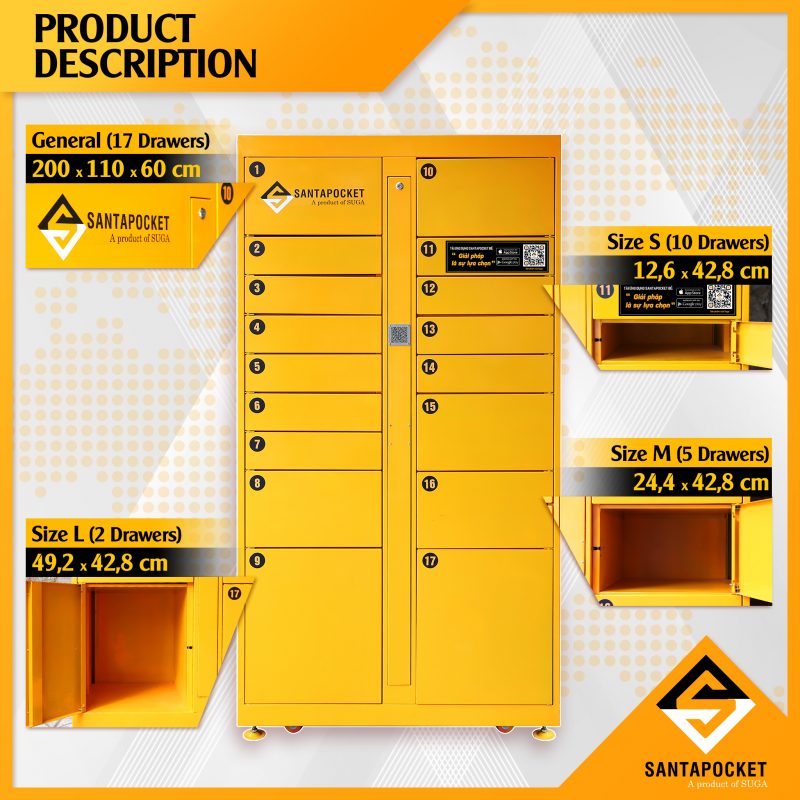 Smart Parcel Self-service Locker was born to solve the difficulties of traditional delivery. With this solution, after confirmed payment, the Seller/Shipper doesn't need to deliver goods directly to the customer, but only needs to put them in the SantaPocket cabinet, which is located at some specific locations in town.
SantaPocket delivery cabinets will represent online shoppers to keep and preserve packages when they are away from home, on business trips, or in case it is not convenient to come down to receive goods.
2. Operation process of SantaPocket
To use SantaPocket smart locker, the first thing users need to do is download the SantaPocket Application to be able to use the service. The application is available on both iOS and Android. In addition, users can also download the Application quickly by scanning the QR code directly on the cabinet.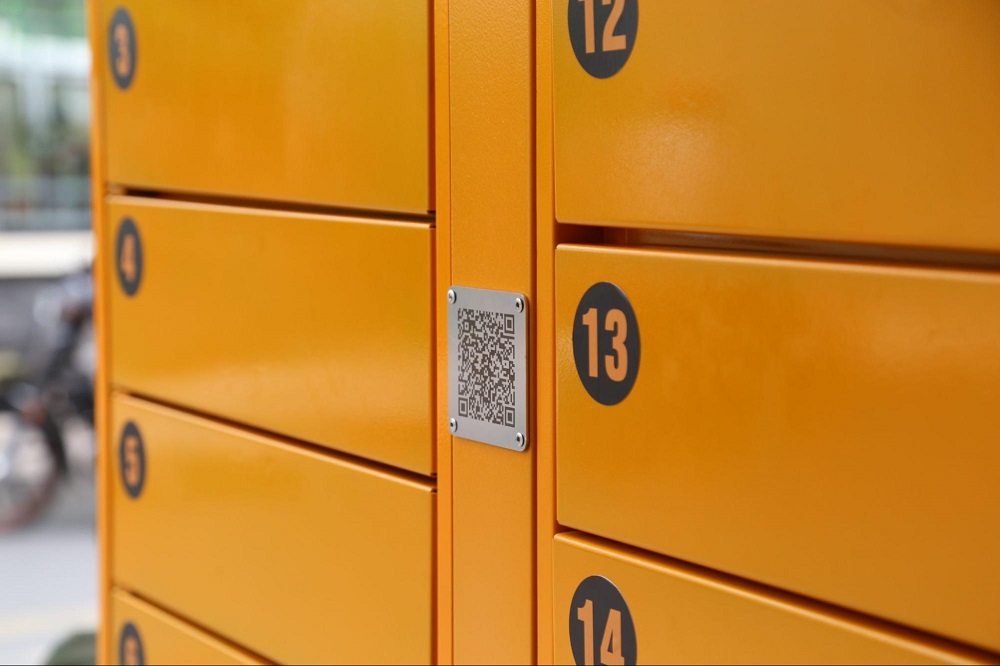 Download SantaPocket on iOS Download SantaPocket on Android SantaPocket with 3 main functions: Sending, Receiving, and Rental, in which Renting is divided into Self-Renting (for individuals) and Remote Renting (for shippers).
2.1 SEND function
The senders can be anyone: shippers, relatives, friends, courier services, post office,… When you want to send goods through our cabinet, just need to do a few simple steps like scanning the QR code, entering the recipient's phone number, choosing the size of the cabinet then you can send goods to the recipient without contacting directly.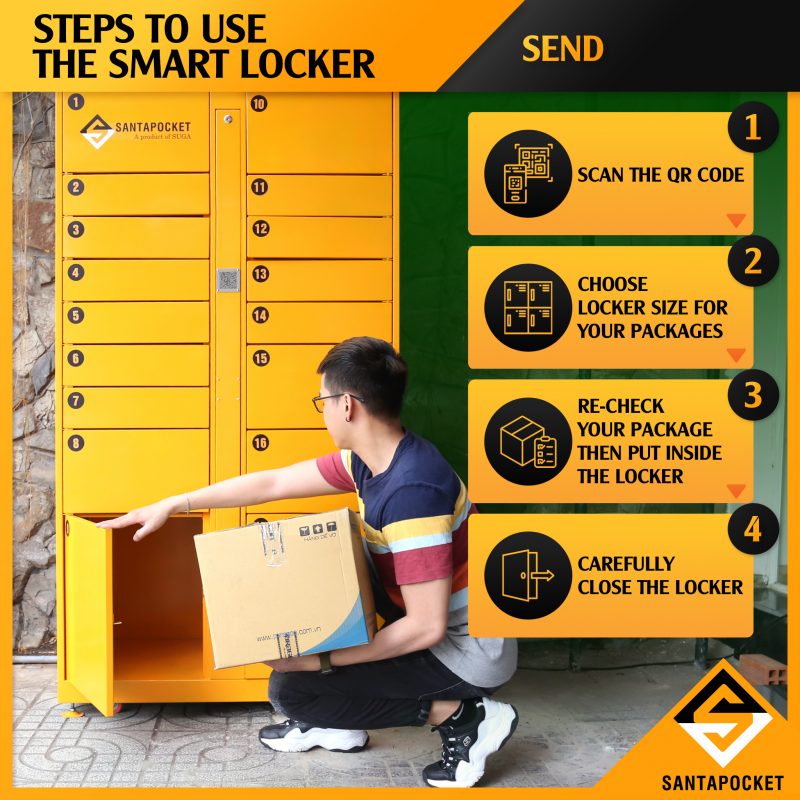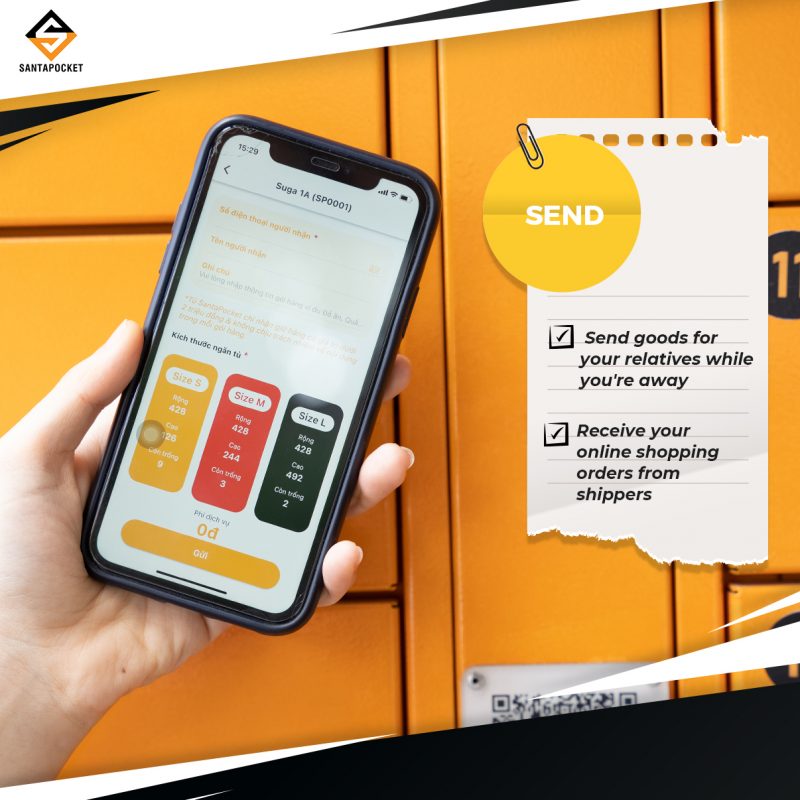 This feature gives you advantages such as:
Time-saving
Avoid direct interaction during such epidemic time
Minimize loss or misplacement of things in the flat
2.2 RECEIVE function
After sending, the recipient will receive an SMS notification message about the package and also on the Application. In addition, the Application also has the advantage of reminding recipients to come to the locker to pick up their packages after 3, 5 and 8 hours.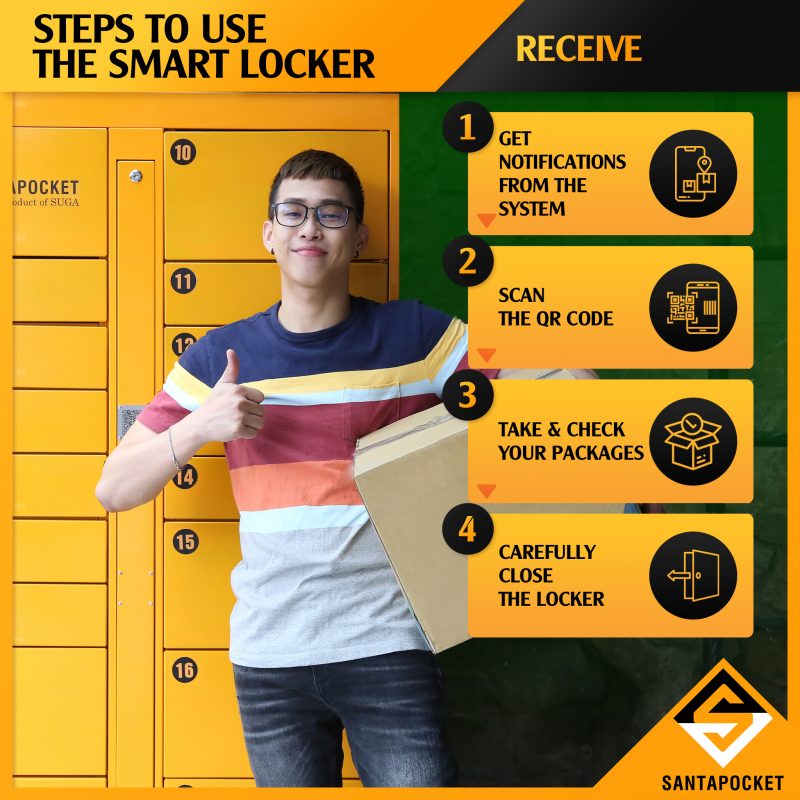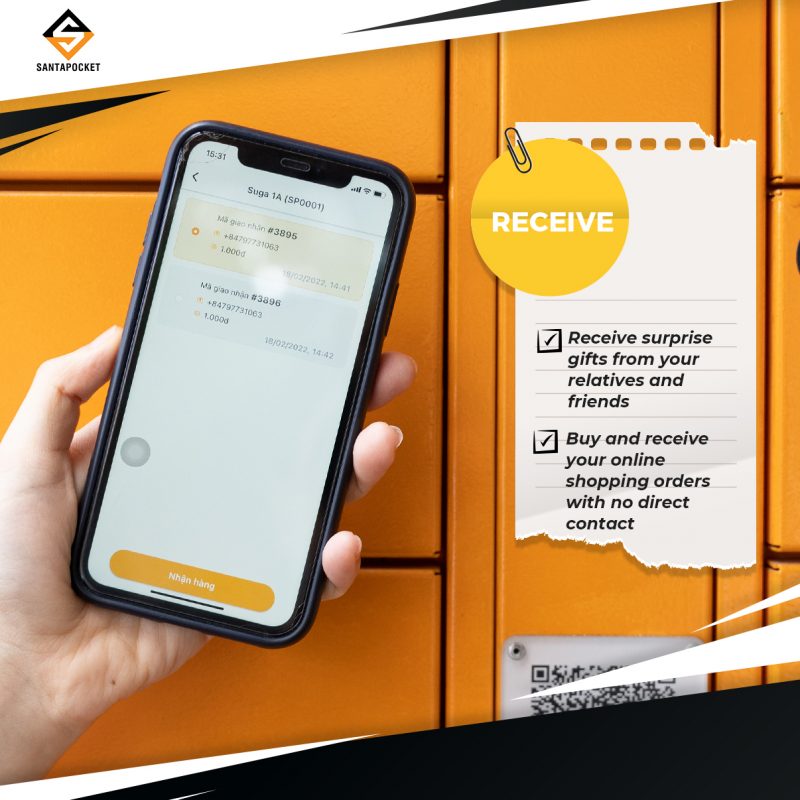 This feature gives you advantages such as:
Actively receive your packages
Guarantee your packages are secure and safe
Avoid direct interaction during such epidemic time
2.3 RENT function
The Rental feature helps the Recipients take the initiative in opening the cabinet remotely for the Shippers to send goods or rent lockers for themselves to keep their belongings in some urgent cases.
SantaPocket's cabinet rental feature promises to make a difference and enhance users' experiences like never before.
Recipients take the initiative in choosing a cabinet near them
Reduce the possibility of entering the incorrect phone number
Keep your belongings in some urgent cases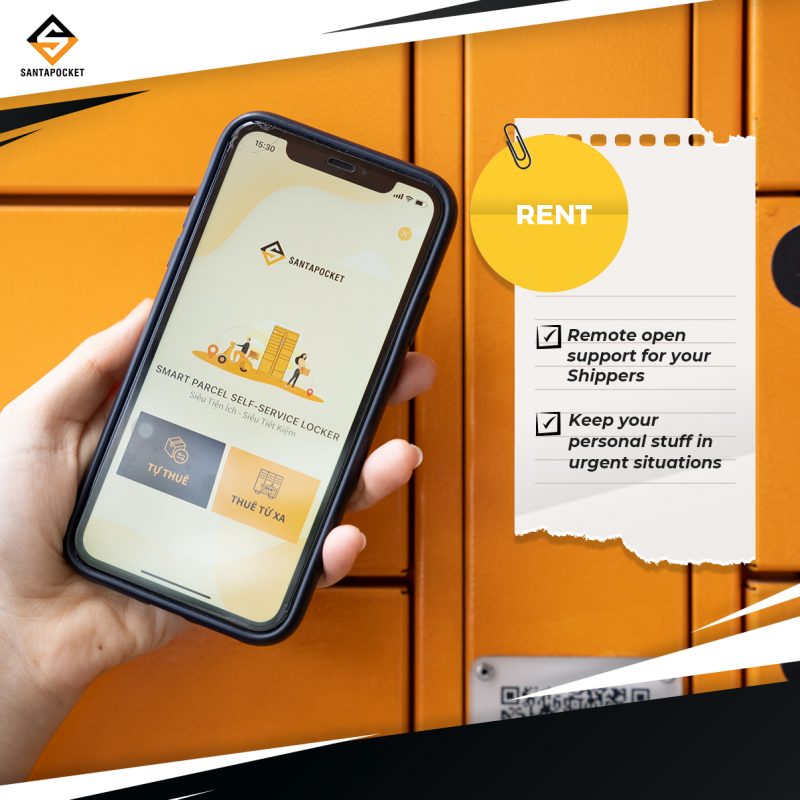 Many countries have deployed smart freighting cabinets under different names around the world, such as Smart Box, MBOX Smart Locker, Smart Parcel Locker, DHL Smart Lockers,… Here in Vietnam, we have a very familiar name for this new smart service – SantaPocket.
3. Benefits that this service brings
In fact, the traditional way of delivery still exists many difficulties such as:
The parcels couldn't be delivered in the first attempt because the recipient didn't pick up the phone or the phone is locked.
In case the recipient is away from home or away on business,… the delivery has to be repeated many times, causing an increase in the distance, turns, transportation costs, and time-consuming.
In another case, although the recipient has chosen the destination for their goods is to the workplace, currently, a number of companies in the world in general and Vietnam in particular have regulations on restricting employees from going out to receive shopping orders during work time. Because this affects not only their concentration and work quality but also everyone around them.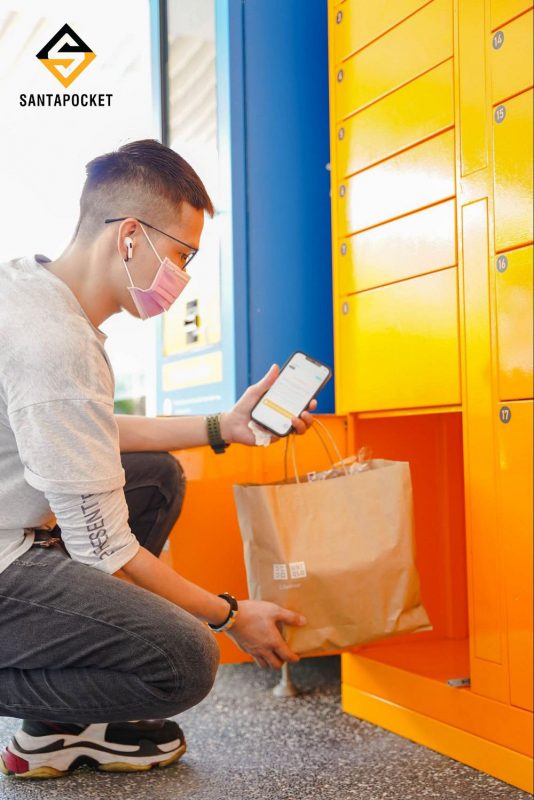 Therefore, freighting by using SantaPocket smart locker is the optimal solution for all the above problems. Many people believe that when using smart locker service like SantaPocket, their goods must be paid online and they cannot use COD method.
However, for SantaPocket customers, you can still receive your packages by paying COD. The recipient can pay later for the shippers through the information stored in the "Delivery history" in the application.
4. SantaPocket – Where can I find this Smart Locker?
4.1 HiPB Coffee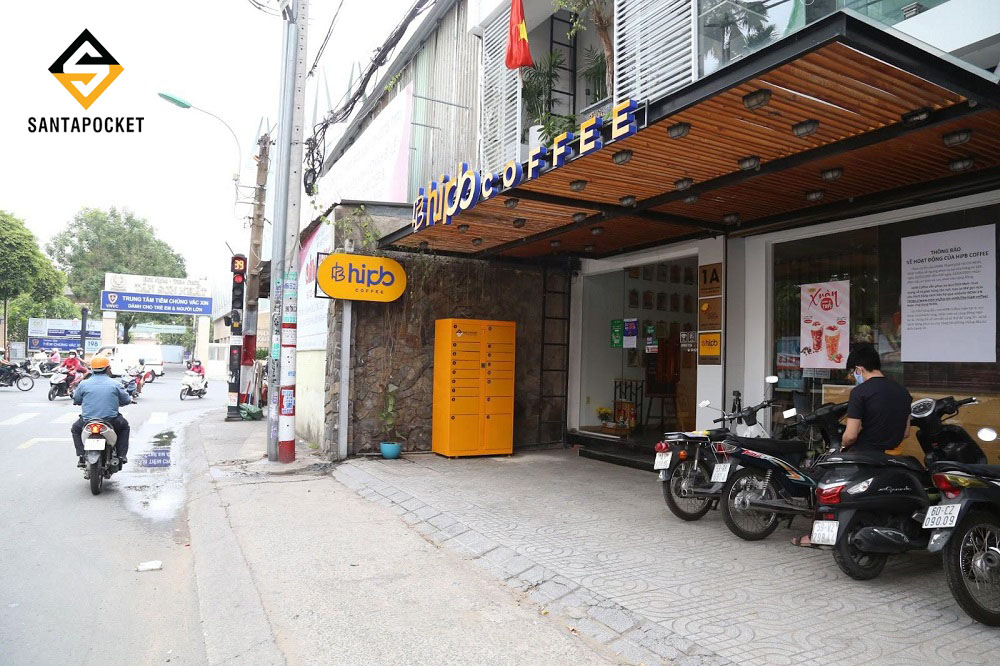 Quantity: 1 locker
Status: Available
4.2 Palm Heights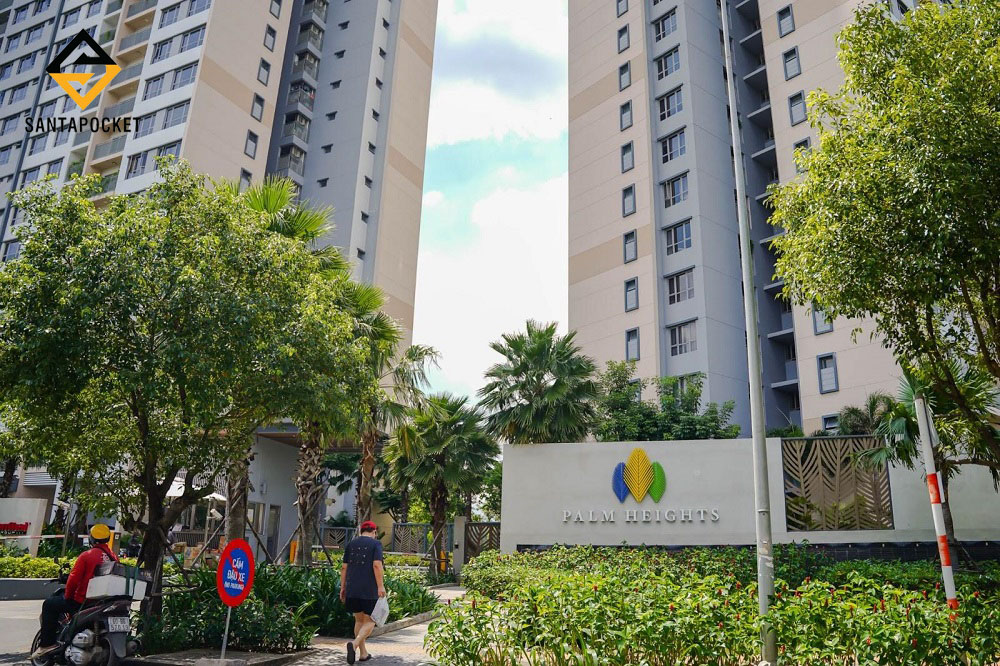 Quantity: 6 lockers
Status: Available Surface area: 16,800 m²
Number of blocks: 3
Number of apartments: 816
4.3 Riviera Points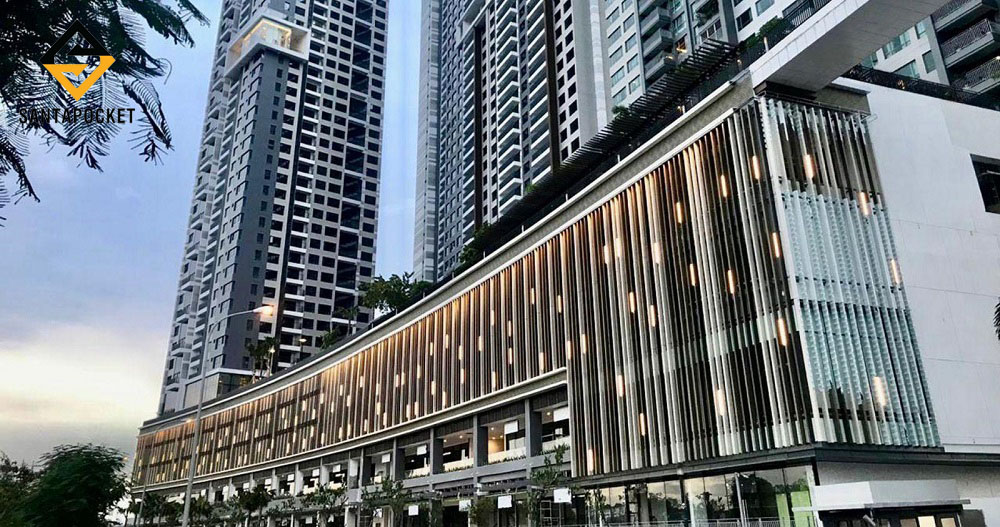 Quantity: 3 lockers
Status: Available
Surface area: 120.000 m²
Number of blocks: 10
Number of apartments: 2.099
Hopefully through the article, viewers can understand more about Smart Parcel Self-service Locker – SantaPocket. If there is any question please feel free to contact us via our Fanpage SantaPocket or hotline 0938.395.147 – 0949.498.835 for the support! See you in others article!