There are countless benefits that SantaPocket brought to our Customers when experiencing and using the service, some of which SantaPocket is proud to be SUPER CONVENIENCE and SUPER SAVING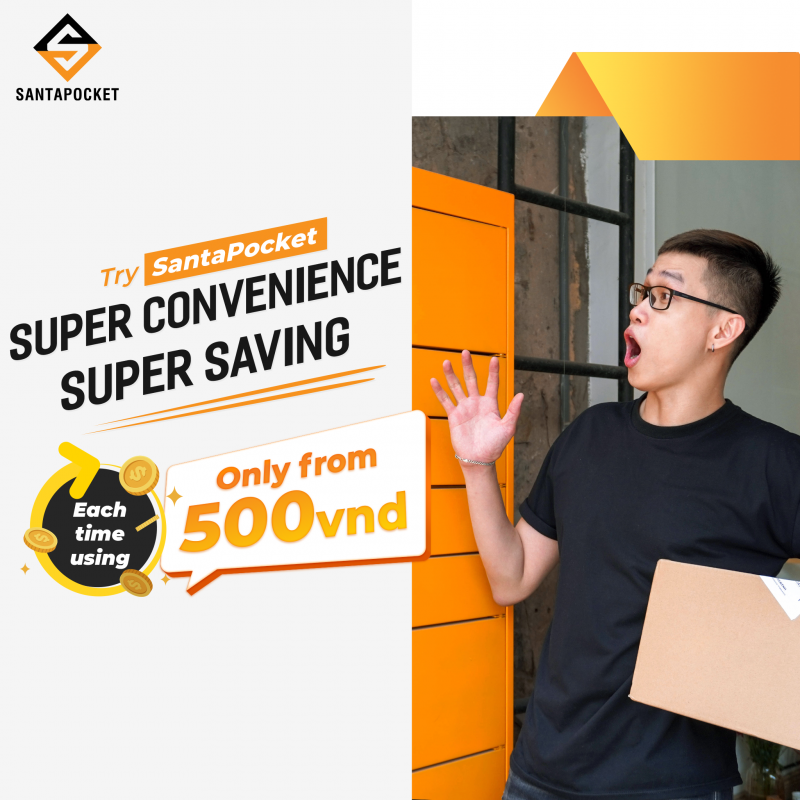 ? SUPER CONVENIENCE
In today's rapidly business world, people need and prioritize convenience. SantaPocket was born with the following features: proactive in receiving goods, your parcels are guaranteed safe 24 hours a day, 7 days a week, and there is no need to wait for delivery.
? SUPER SAVING
Customers will get their own online cabinet immediately for only 500 VND/30 minutes each time they open the cabinet. Top up now to seize this great deal! In order to save precious time not only for yourselves but also for others.
? Are you in love with SUPER CONVENIENCE? Are you looking for SUPER SAVING? SantaPocket is here! Don't be hesitate! Try NOW!
—————-
Download SantaPocket at:
? IOS: https://apps.apple.com/app/id1507758260
? Android: https://play.google.com/store/apps/details?id=com.sugamobile.santapocket&fbclid=IwAR2mKtBPl_sepPWPwrons5IW8mrF-KtE3kA7mI-Wa1GoFUo91iHoQXf29N0
#SantaPocket #SmartDeliveryLocker #Combros #Sugaproduct
#Tukhoatienich #Tugiaonhanh #Sieutienichsieutietkiem #Dichvuchothuetu