From August 12, 2023, the SantaSurprise feature will be officially available on the SantaPocket app, promising to bring unexpected and interesting experiences to all Santa users.
What is SantaSurprise?
SantaSurprise was built to give users the opportunity to experience quality products and services in an easy, convenient and completely free way through the SantaPocket system. By connecting with reputable brands, with a simple click users can choose whatever products to experience. And Santa will immediately send the product to the Santa cabinet location that you registered.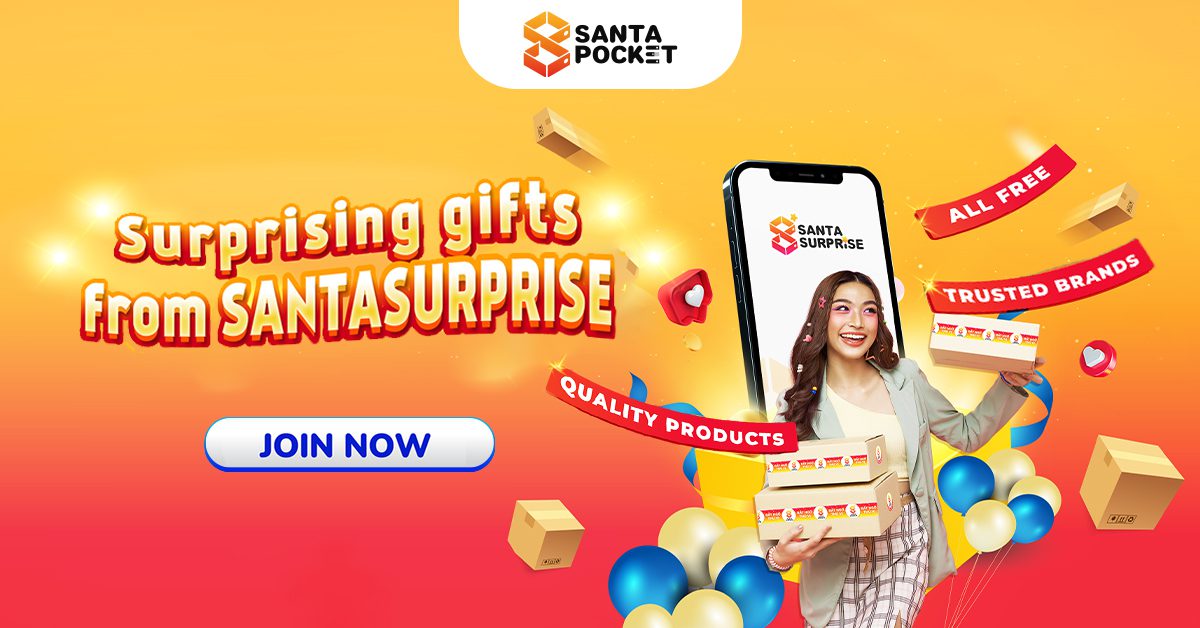 Details of SantaSurprise:
✅ The program applies to all SantaPocket users.
✅ Opportunity to experience first-hand quality products and services
✅ Easy registration process, Santa sends goods to your place
✅ Wide range of attractive samples from trusted partner brands
Why use the SantaSurprise feature:
👉SantaPocket users:
Quality products: Bring the best and quality experience from choosing products from reputable brands in the market.
Easy registration: SantaSurprise interface is optimized to be friendly, simple and fast to help you easily register to receive products with just one click.
Convenience, no cost: No need to worry about losing any fees for using the SantaSurprise feature. Instead, enjoy this great utility and Santa will deliver to the SantaPocket cabinet location of your choice.
Unique surprise: Enjoy the surprise and fun hidden deep in the feature that has the first 1-0-2 appearance in the SantaPocket system 
👉 Brand partners:
Approach potential customers: Joining SantaSurprise means you can approach a lot of new potential customers who are living and working in luxury apartments and condominiums; office building in the center of Ho Chi Minh City. 
Cost savings: SantaSurprise saves up to 82% in costs compared to traditional Sampling campaigns because the product reaches the right customer file and has measurement data.
Measure effectiveness: Santa will help you measure the number of customers interested in receiving samples, the number of samples received and customer reviews after the trial. 
For more details about the SantaSurprise program and how to cooperate, Santa would like to invite you to contact the following hotline: 0974 549 066. At the same time, the time to open the registration form as well as new updates will be posted accurately and timely on Santa's owned channels. If you have any questions or need further information about the program, please contact the SantaPocket team directly.