In the first months of 2022, SantaPocket Smartbox received order feedback from residents in large apartment complexes such as Palm Heights, Diamond Island (Q2), Riviera Point (Q7)…
Following those successes, in November 2022 SantaPocket is extremely honored to accompany The Harmona apartment building, ready to serve residents here with a Convenient delivery service, Modern and Safe.
SantaPoket officially becomes a companion with The Harmona
In today's modernized life, many people often have the habit of receiving orders through shipping units. However, with a large number of people living in residential areas, receiving orders becomes difficult and leads to many inadequacies such as:
➤ Residents are away from home, busy with work, can't receive orders right away
➤ Residents living on high-rise apartments take a long time to go down to the ground floor to receive orders
➤ Send a lot of orders in front of the lobby, easy to be confused, lost…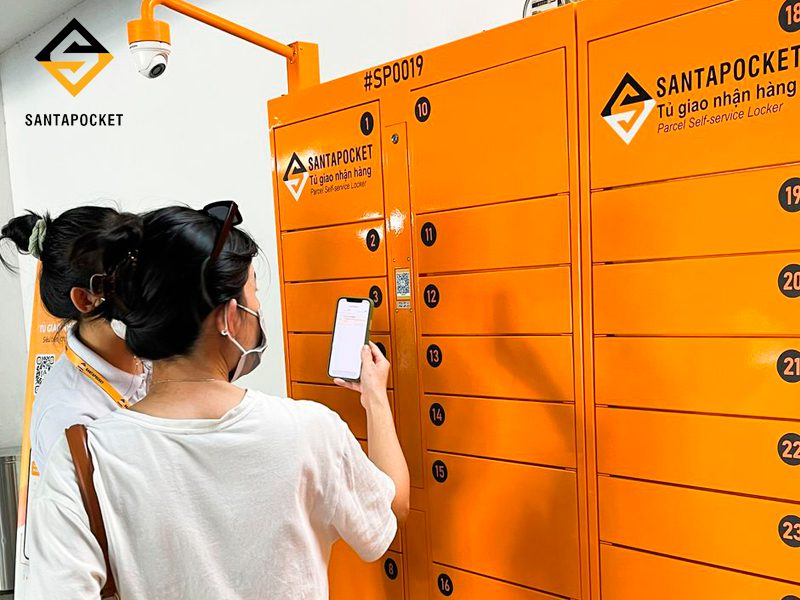 Understanding, SantaPocket installed and started 3 cabinets in 3 towers of the apartment, to have the opportunity to serve more than 1,000 residents at The Harmona from November 5, 2022 to solve problems.
Let's take a look at the benefits that SantaPocket smart delivery cabinets bring:
➤ Proactive delivery time: Santa cabinets operate 24/7, support residents can receive orders at any time, manage living time
➤ Package protection: With a security camera system installed directly on the cabinet, protect the package from confusion and loss.
➤ No direct contact: limit meeting strangers to limit infectious diseases
Launch event time
The event will take place at 8:00 am – 12:00 pm, 4:00 pm – 8:00 pm on November 5 and November 6, 2022.
Here, residents will be guided by SantaPocket's customer service department (PG) on how to use the cabinet, accompanied by extremely attractive gifts to welcome everyone.
Especially, in this event, you will receive 30 DAYS FREE USE for SantaPocket cabinets at The Harmona apartment building, 33 Truong Cong Dinh, ward 14, Tan Binh district, Ho Chi Minh City. Ho Chi Minh.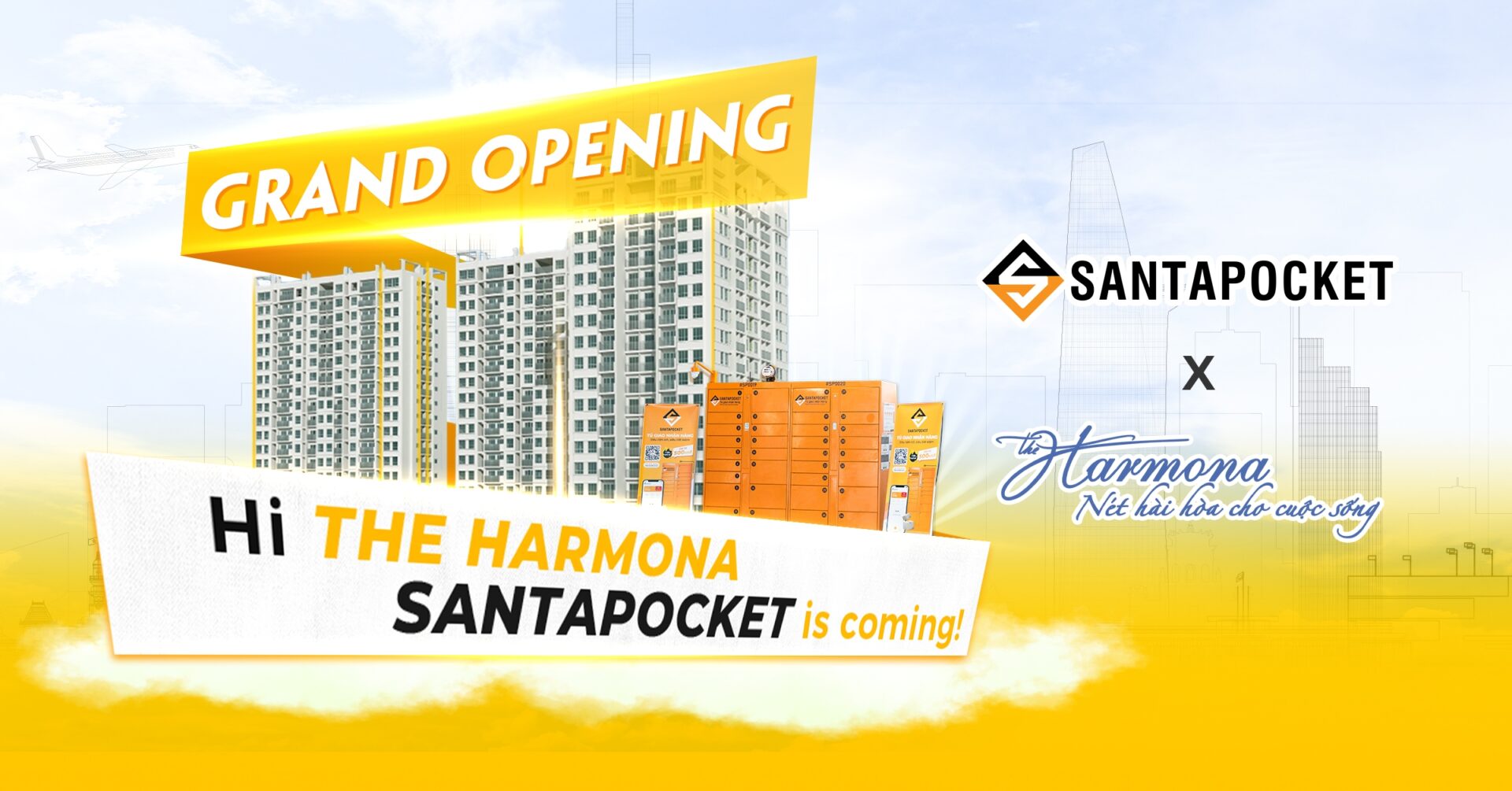 Overview of The Harmona apartment
The Harmona is located in the administrative center of Tan Binh district. The total number of apartments in the apartment building is up to 896 units, each includes 1-2 bedrooms and currently has more than 1,000 residents living here.
The Harmona apartment provides residents with full first-class facilities such as shopping mall, park, swimming pool, gym… Residents can meet all their basic needs right within the project area. . In addition, Harmona apartment also has a spacious basement for parking, 24/7 security system, fire protection system, high-speed ADSL system…
Up to now, the apartment management board continues to provide residents with smart delivery solutions, cabinets are located in front of the lobby of 3 towers A, B, C. Ensure the protection of goods, improve the living standards of residents better and more modern.
For more information about the cabinet launch event at The Harmona, please contact:
Hotline 1 (Zalo) – 0938 395 147
Hotline 2 (Zalo) – 0949 498 835