??????????? – Smart freight forwarding solution
Super convenience – Super saving
The problem of time has never been easy for businesses as well as customers in the process of delivering and receiving goods. Stemming from practical needs, SugaGroup, together with Combros, has launched SantaPocket – an IoT application based on modern 4.0 technology platform.
This is a self-serving locker with a simple operating system that consists of 17 drawers with 3 different sizes, offering you 6 outstanding advantages:
⚡️ Time-saving and money-saving
⚡️ Very safe – Minimize direct contact
⚡️ Easy to use, high secure
⚡️ Improve delivery efficiency
⚡️ 4.0 technology platform, simple and easy to operate via a mobile application
⚡️ Optimize customer's experience with a modern delivery model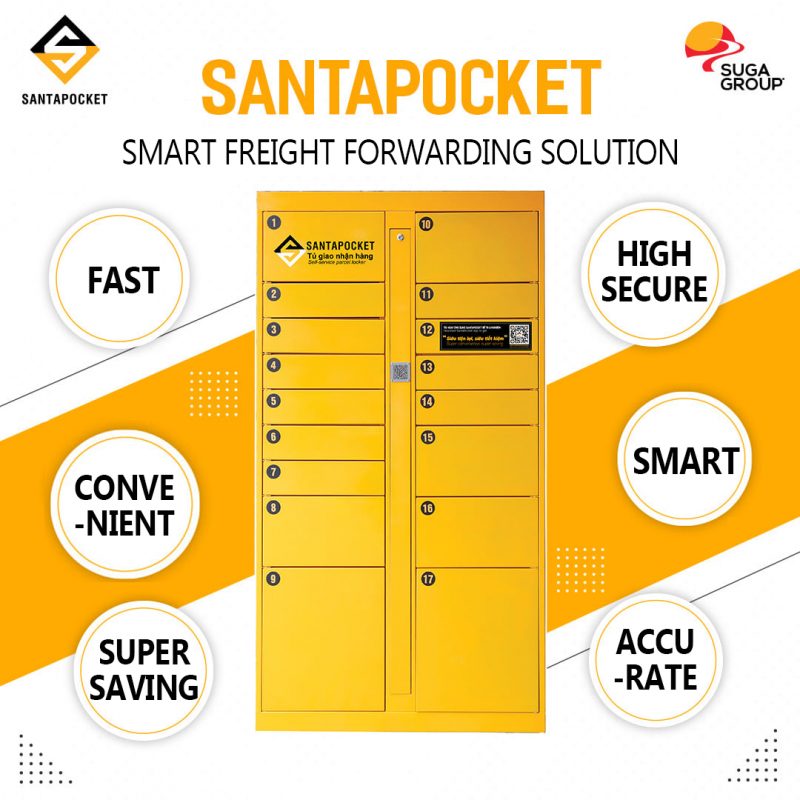 SantaPocket helps the deliverers optimize their schedule and customers can completely hold the initiative in sending/receiving goods at their very own house or office. At the same time, in the context of the present complicated pandemic, delivery through cabinets like this can significantly minimize direct contact between people.
➡️ More details about SantaPocket at:
https://www.youtube.com/watch?v=VEjKrRbNcPA
Contact us NOW for advice on installing SantaPocket cabinets to give your customers the experience of "Enjoy worry-free shopping – Them in the cabinet, we are all keeping"
—————-
Download SantaPocket App here:
? IOS: https://apps.apple.com/app/id1507758260
? Android: https://play.google.com/store/apps/details?id=com.sugamobile.santapocket&fbclid=IwAR2mKtBPl_sepPWPwrons5IW8mrF-KtE3kA7mI-Wa1GoFUo91iHoQXf29N0
#SantaPocket #SmartDeliveryLocker #Combros #Sugaproduct
#Tukhoatienich #Tugiaonhanh #Sieutienichsieutietkiem #Dichvuchothuetu