Information of Palm Heights
Palm Heights is phase 2 of the Palm City urban area invested by Keppel Land, Tien Phuoc, and Tran Thai. The apartment complex consists of 816 luxury apartments, distributed in 3 35-story towers along the river Giong Ong To and the Muong Kinh.
Palm Heights apartments overview in District 2:
Location: Palm City urban area, Highway parallel HCMC – Long Thành – Dầu Giây, Ward An Phú, District 2, HCMC
Surface area: 16,800 m²
Number of blocks: 3
Number of floors: 35
Number of apartments: 816
Apartment area: 76 – 123 m²
Investor: Keppel Land, Tiến Phước, Trần Thái
Cooperation process
2021 is the year of birth as well as a turning point for delivery technology when Suga cooperates with Combros to launch The SantaPocket Smart Self-service Locker and the company's first cooperation unit is the Palm Heights apartment.
After a long time of researching, studying, and planning – Suga has officially cooperated with Palm Heights Management to launch The SantaPocket Smart Self-service Locker. The project has been implemented and officially made a debut to residents in October 2021 with 6 cabinets – located at 3 towers – and 2 lockers for each.
During the operation, SantaPocket has organized many outstanding events to not only bring the brand closer to residents but also create a community for people who love this 4.0 technology platform.
Our outstanding events include: Launch event lasting for 2 months, Christmas event sending love to children, Online customer gratitude program, International Women's Day offer on March 8th, …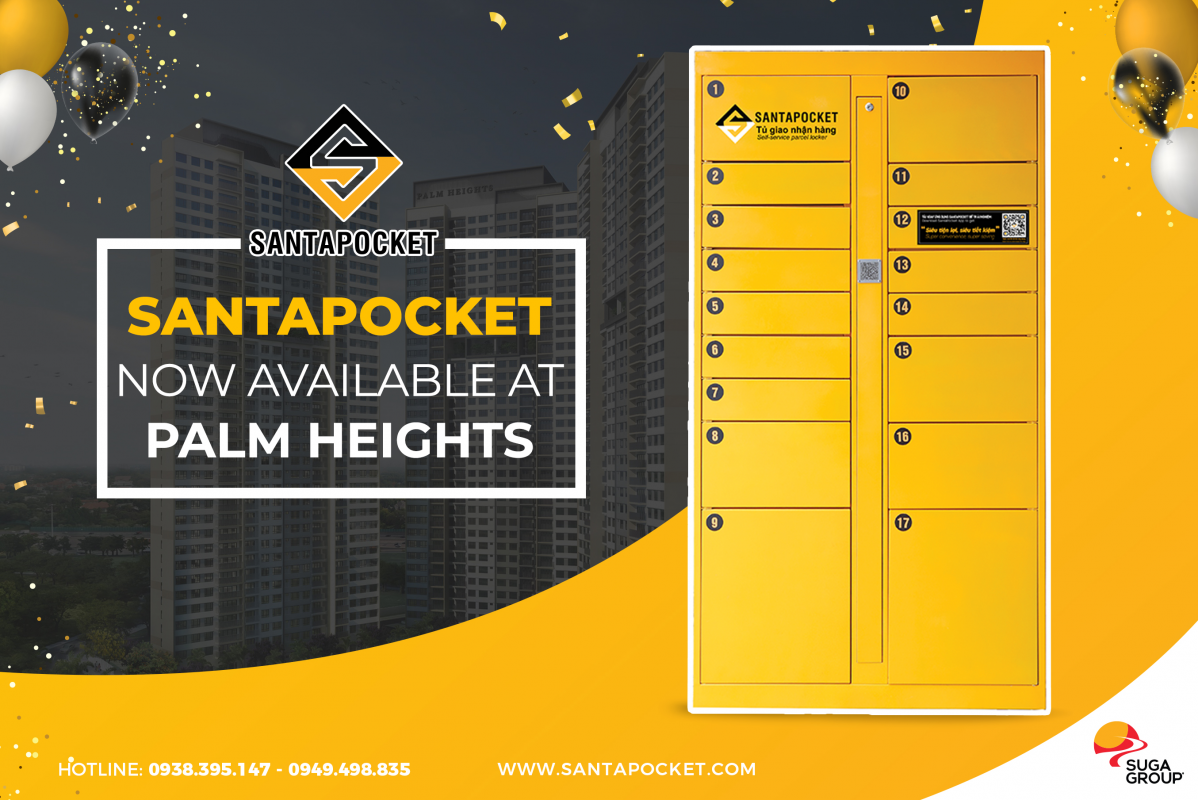 The difficulties that SantaPocket has encountered
"The first step is always the hardest" – In the beginning, SantaPocket encountered a lot of difficulties when running tests at the apartment. Since this is the first launch and there are many improvements throughout the process, difficulties are inevitable:
Residents feel confused about adopting new technology
Technical system failure during operation
Unstable and slow Internet connection
High failed orders quantity came from different objective reasons
Application UX/UI interfaces are not qualified enough
After that is the journey to bring great experiences to our customers when:
PGs are present at the cabinet and the customer care team extends support and guidance 24/7.
Constantly receiving comments from users, upgrading equipment, technical errors are completely improved.
Analyze the market to come up with a suitable customer file structure, helping users easily find the service they want.
The instruction content is easy to understand, satisfies the user's needs.
Upgrading UX/UI to a standard, convenient version, providing the best experience.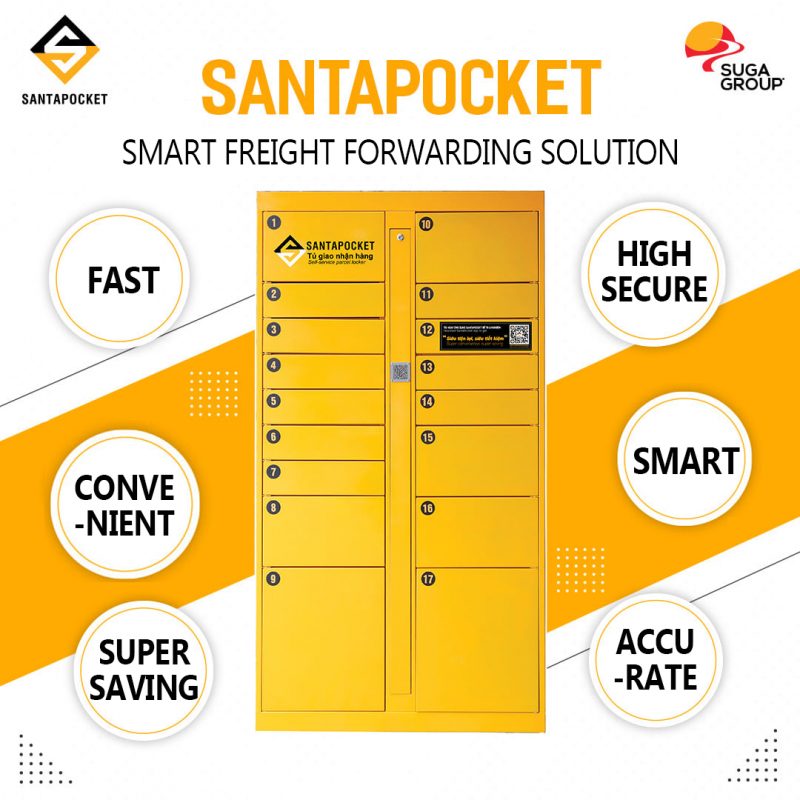 Revenue brings
Even SantaPocket ourselves were surprised by the numbers that we received after 1 month of testing before it was officially debuted, thereby showing a lot of the love, trust, and support from customers for SantaPocket.
Total users downloaded the App: 617 users/816 apartments in total
Successful orders: 1728 orders
Fanpage likes: 15% increase compared to the beginning
Some pictures in reality
Let's take a look at some actual pictures of Palm Heights with SantaPocket! In the future, SantaPocket promises to bring more conveniences and great experiences to residents when using our App.
Thanks for watching!