Since April 3, 2023, SantaPocket officially launched Santa Coins. This will be an opportunity to accumulate bonus value for all customers who carry out the delivery process through SantaPocket cabinets throughout the system.
What is Santa Coins?
Santa Coins are a form of reward points used on the SantaPocket platform, coins are used as a currency for customers to pay for transactions on the application.
Each "Coin" value will correspond to the "VND" value (1 Coin = 1 VND). This bonus value will be used to pay for orders with fees or exchange coins to receive attractive gifts and vouchers from SantaPocket.
• For each SEND application, the sender will receive 20 Coins equivalent to 20 VND
• For each RECEIVE order, the recipient will receive 1% of the total payment value (Example: Order A was successfully received at a cost of 10,000 VND, so the number of coins you receive is 10 coins, equivalent to 10 VND. )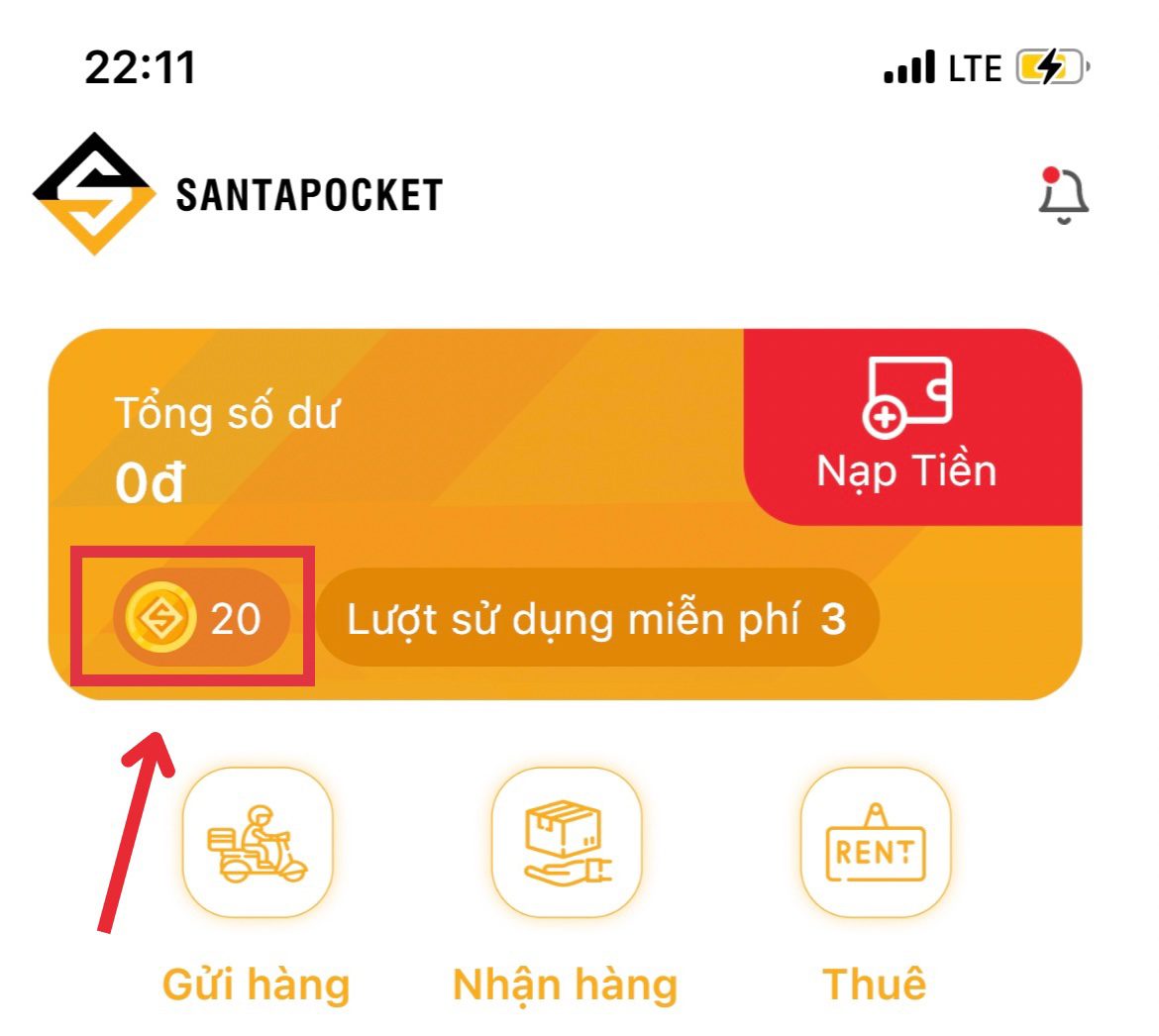 How to use Santa Coins?
However, customers use Santa Coins to pay when receiving goods in case the amount of goods to be paid is smaller than the amount of Santa Coins currently available. In case the amount to be paid when receiving the goods is larger than the existing Santa Coins, the system will automatically take the money from the SantaPocket wallet and not use Santa Coins.
Method 2: Santa Coins is used to redeem vouchers or attractive gifts in the future.
For more information about any information related to SantaPocket cabinets in general and Santa Coins in particular, please contact hotline: 0974 549 066.