Happy birthday, SantaPocket is grateful to dear customers, giving away the first 1 hour of use for all orders.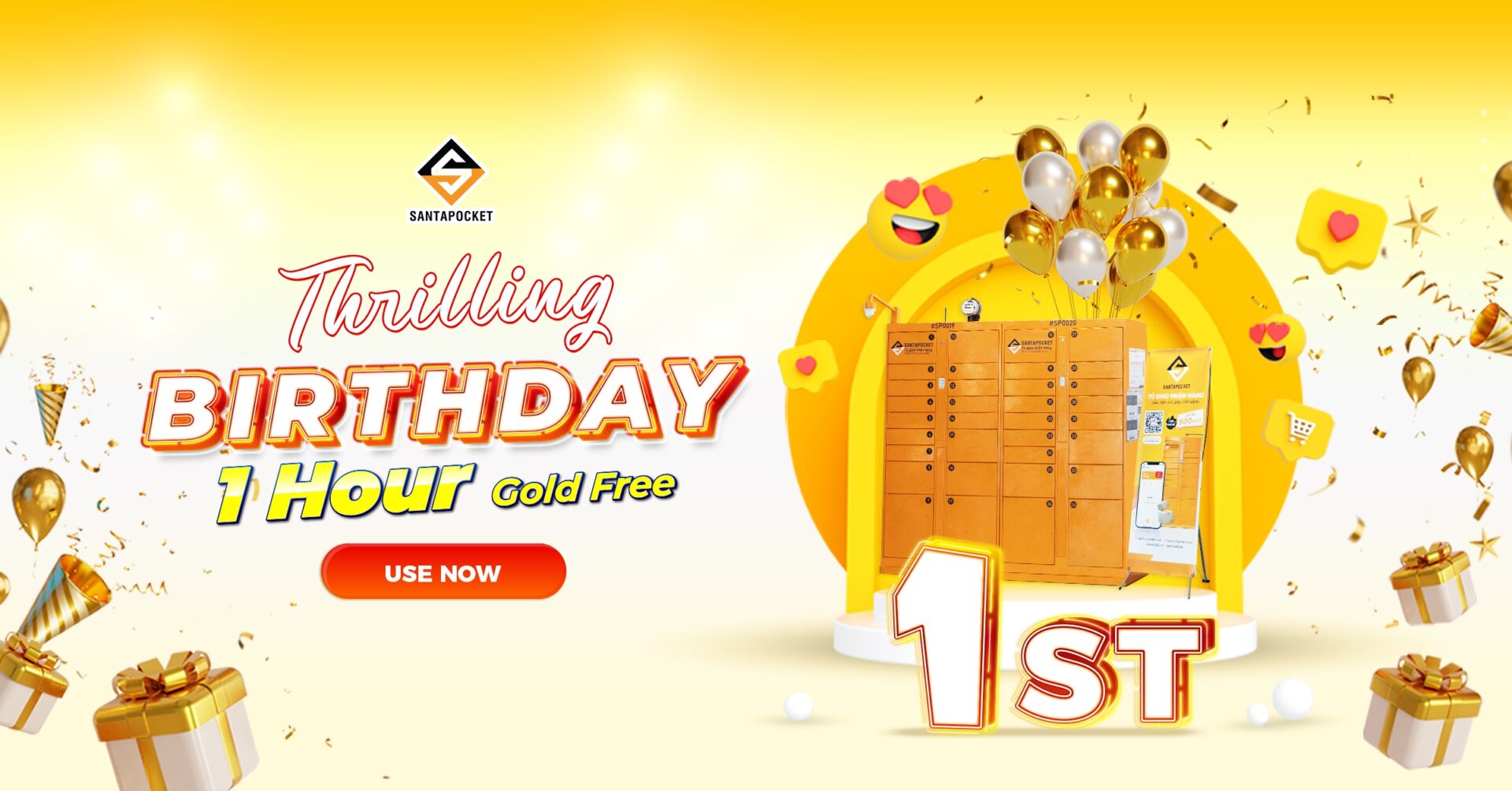 Thank you to all customers who have always trusted and accompanied Santa during the past time. One year is neither too long nor too short for SantaPocket to feel the support and love of all customers.
Joining the atmosphere to celebrate the bustling birthday as well as to be grateful to all customers, Santa is free for the first 1 hour to use the cabinet. Program details are as follows:
Content: Free for the first 1 hour of using Santa. Accordingly, when using the feature of receiving goods or renting cabinets, the cost of using the cabinets will be calculated from the 2nd hour onwards.
Application period: From December 5, 2022 to January 15, 2023 for all orders delivered at SantaPocket cabinets.
For any information that needs to be answered, please contact Hotline SantaPocket!
Get 1 free hours now!!!