After one year of operation, based on receiving comments and feedback from users in apartments, cabinet installation locations… SantaPocket decided to change the new cabinet rental fee schedule to bring the best experience to customers. client.
With the criterion of becoming a smart and modern delivery and delivery utility cabinet, but still maintaining quality and reasonable cost. The new price list has a better rental price, especially with the cost of a total of 3 days of rent reduced by 40% compared to the old price.
Details of the new price list applicable from February 16, 2023 are as follows: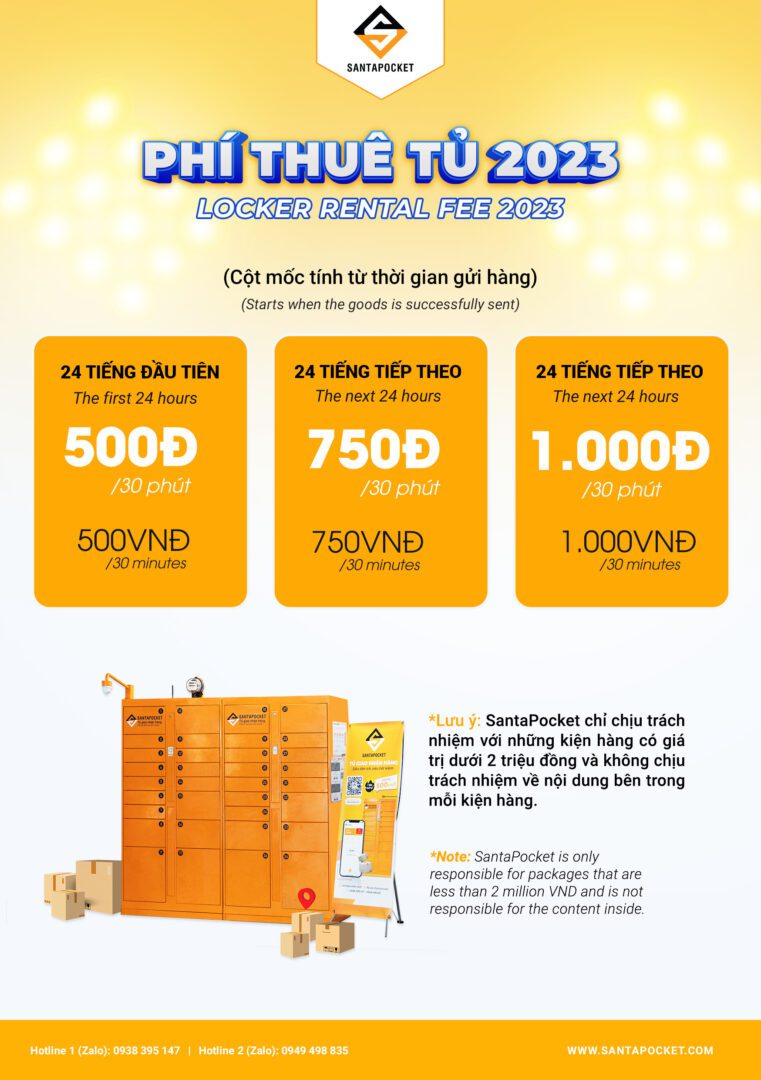 *Note for orders to rent cabinets before 0:00 on February 16, 2023, the old rental price list still applies.
For more details on terms of use, please see: https://santapocket.com/dieu-khoan-su-dung